SCHOLARSHIP INSTRUCTIONS
Financial need, leadership and scholastic ability are the criteria by which applicants are judged, in addition to meeting the requirements of the Kfeirian Reunion Scholarship Program. Scholarships are limited to four years and designed for courses leading to an undergraduate degree in an accredited college or university.

Scholarship applicants are required to maintain a Freshman Grade Point Average (GPA) of 2.0 and 2.5 average thereafter. Failure to meet these requirements due to unusual or extenuating circumstances will be reviewed by the scholarship committee. Students who receive this award are required to carry a normal load with a minimum of 12 credit hours each semester. It is your responsibility to notify the committee if you change schools or drop out.

The current scholarship award is $600 annually. Checks are mailed directly to your college or university for $300 in August and $300 in December. Recipients of a scholarship award are required to attend a Kfeirian Reunion at least once during their first three years in order to be eligible for a fourth year scholarship.

If the Reunion is held in July, the application must be received by June 1. If the Reunion is held on Labor Day Weekend, the application must be received by August 1.

The scholarship recipients will be announced at our annual Kfeirian Reunion each year. Click the link above for the full application.


Our current scholarship recipients are Tiana Hall, Michael Joseph and Shannon Donley.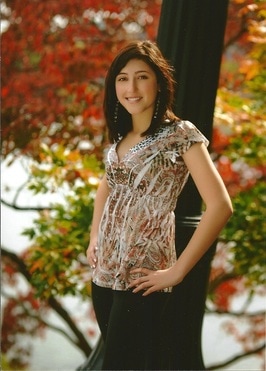 ​
Tiana Hall
Tiana is a senior at West Virginia University majoring in History, with a minor in Political Science, with an expected graduation date in May 2018. Currently, she is a member of both WVU's
Phi Alpha Theta - History Club
and the Phi Alpha Theta Honorary Fraternity. A
t the end of her junior year and due to her outstanding G.P.A. of a 4.0 and her dedication and hard work she was a recipient of the Nancy G. McGreevy History Scholarship for her final year at WVU.
Tiana is the daughter of Dona Christian Hall of South Charleston, WV and the late Philip Hall of Los Angeles, CA; granddaughter of Rose Thabet Christian also of South Charleston and the late Donald Christian; and the great-granddaughter of the late Toufic and Rasmia Thabet.
---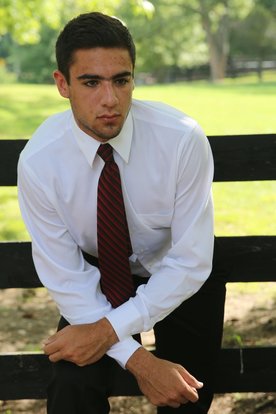 ​Michael Joseph

Michael Joseph graduated from North Gwinnett High School in Suwanee Georgia on May 25, 2017 with 768 of his Senior Class. During his time at North Gwinnett High, Mikey was known for his leadership on and off the basketball court. Off the court he was a member of the Student Athletic Council for both his Junior and Senior years. In addition, he served on the Gwinnett County Student Leadership Team during his Senior year. Michael was known best for his determination, drive and leadership on the court. Mikey was awarded the Gwinnett County Tip Off Club Player of the Month for November 2015, December 2015 and January 2017. In addition, he was Honorable Mention for Region 6 7A 2016-2017 Team, a member of the Gwinnett County All Star Team and recognized by his coaching staff as North Gwinnett High PRIDE Award (Passion, Respect, Indivisible, Discipleship and Enthusiasm). North Gwinnett High was established in 1958, Mikey ranks number 11 in school history with the highest number of rebounds and third highest in school history in total rebounds in a game. Mikey is enrolled at Piedmont College in Demorest, Georgia and will focus his academic career in the business discipline and as well be an active member of the Lions Basketball Team. Mikey has attended every Kfeiran Reunion since birth and plans to continue representing his proud heritage as he moves forward.

Mikey is the grandson of Naime Saad Joseph from Huntington, WV and the late Sam Joseph, both direct descendants of Kfeir. Mikey's parents are Johnny and Kristine Joseph and his older brother is Nick, our Kfeirian Ambassador.


---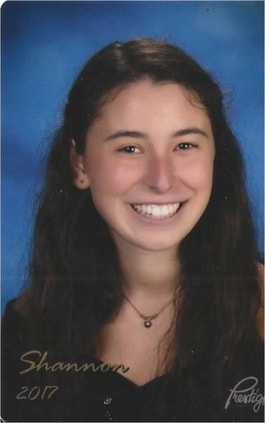 Shannon Donley

Shannon will be attending Santa Clara University and will major in Biology as she begins her pre-Med journey. She was an honor student at Walt Whitman High School, where she held multiple leadership positions and was active in sports such as Crew and Track. Shannon interned at Walter Reed National Military Medical Center where she researched traumatic brain and spinal cord injuries.

Shannon is the daughter of James Donley and Ivana Donley of Bethesda, MD; granddaughter of the late Mary Catherine Thabet Husson of Dearborn, MI and Bert Donley of Plymouth, MI; and the great-granddaughter of the late James and Virginia Thabet.
---