SCHOLARSHIP INSTRUCTIONS
Financial need, leadership and scholastic ability are the criteria by which applicants are judged, in addition to meeting the requirements of the Kfeirian Reunion Scholarship Program. Scholarships are limited to four years and designed for courses leading to an undergraduate degree in an accredited college or university.

Scholarship applicants are required to maintain a Freshman Grade Point Average (GPA) of 2.0 and 2.5 average thereafter. Failure to meet these requirements due to unusual or extenuating circumstances will be reviewed by the scholarship committee. Students who receive this award are required to carry a normal load with a minimum of 12 credit hours each semester. It is your responsibility to notify the committee if you change schools or drop out.

The current scholarship award is $600 annually. Checks are mailed directly to your college or university for $300 in August and $300 in December. Recipients of a scholarship award are required to attend a Kfeirian Reunion at least once during their first three years in order to be eligible for a fourth year scholarship.

If the Reunion is held in July, the application must be received by June 1. If the Reunion is held on Labor Day Weekend, the application must be received by August 1.

The scholarship recipients will be announced at our annual Kfeirian Reunion each year. Click the link above for the full application.


Our current scholarship recipient is Tiana Hall.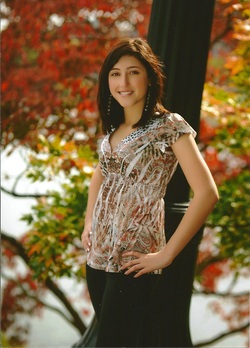 Tiana Hall

In the fall, Tiana will be a junior at West Virginia University majoring in History, with a minor in Political Science. She just completed her second year while receiving both the Dean's List and President's List. Tiana is the daughter of Dona Christian Hall of South Charleston and the late Philip Hall of Los Angeles, CA; granddaughter of Rose Thabet Christian also of South Charleston and the late Donald Christian and the great-granddaughter of the late Toufic and Rasmia Thabet.



---