Congratulations!!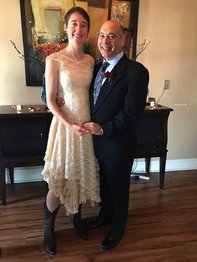 Clay and Rachel

Clay Christian of Bethesda, MD and Rachel Eddy of Morgantown, WV were married on Sunday, March 12, 2017 at The Hotel Morgan in Morgantown, WV. The wedding was lovely and the couple "waltzed" down the aisle in front of family and friends. Later that evening a concert was held by The Early Mays of which Rachel is a band member. Clay is the son of Rose Thabet Christian and the late Donald Christian of South Charleston, WV.

Congratulations!

---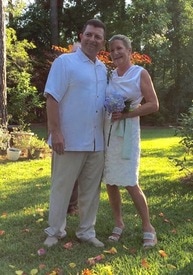 Thomas and Carol

Thomas Bevins and Carol Rahter from Myrtle Beach, SC were married on Saturday, June 11, 2016 with many family and friends present. The wedding was held at Carol's home and was a lot of fun! Thomas is the son of the late Bob and Gloria Mickel Bevins from Williamson, WV.

Congratulations!
---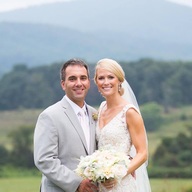 Grant and Ashley
​
Grant Ruder from Richmond, VA and Ashley Galvin from Oak Hill, VA were married on Friday, September 4, 2015 at Pippin Hill Farm Winery in North Garden, VA (Charlottesville). Grant is the son of Kim and Sandy Mickel Ruder and the grandson of the late Alex and Nadine Mickel.

Grant and Ashley reside in Vienna, VA. Congratulations!
---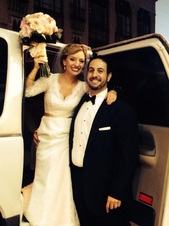 Abe and Sarah


Abe Saad and Sarah Dixon both from Huntington, WV were married on Saturday, February 22, 2014 in a beautiful ceremony.

In July, Abe and Sarah announced that Baby Saad is coming this winter!


---
Jane and Jesse
Jane Griffith married Jesse Ward-Karat. Jane is the granddaughter of the late Alice Bassett Rutherdale, and the daughter of Nancy Rutherdale Griffith of Sacramento.