Please consider taking a DNA test. The results will tell you where your ancestors lived and also link you with all of your cousins that are a match. Many Kfeirians have already taken a DNA test. Go to: http://dna.ancestry.com to order your DNA test and get started.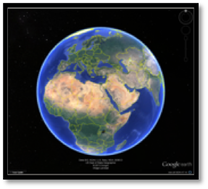 The DNA Breakthrough

Nothing has been more exciting for genealogy than recent discoveries in DNA testing. Now you can easily order a kit online, return it and several weeks later you'll learn where in the world your ancestors roamed. You also immediately start connecting with other people that match your DNA. You can contact these cousins online and swap family tree info. Several members of the Kfeirian family have done this and we're already meeting new cousins. One place to start is at Ancestry.com where you can get a kit for $99 (sometimes less). The gift that we can pass on to future generations is their roots. Happy hunting!


---
Listed below are additional web sites that you can check out to help you with your own genealogy research:
For access to the Family Tree Maker genealogy file maintained by Abe J. Bassett write to Abe at:
abassett@woh.rr.com