Congratulations New Kfeirians!!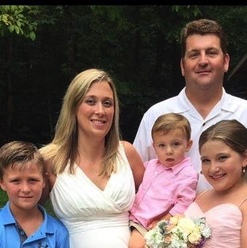 Baby Slater

Chad and Dani Slater and their children are expecting baby #4 in early December. The proud grandparents are Cheryl and James Slater and the proud great-grandmother is Jeanette Cantees McCoy.
---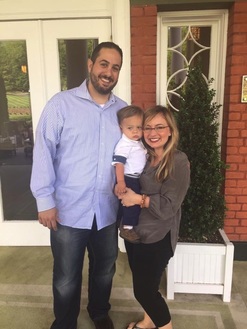 Baby Saad

Abraham and Sarah Dixon-Saad and sweet little Julian are happy to announce that they are expecting another little boy this Thanksgiving! Julian will be the best big brother. The proud grandparents are Julian and Jihad Saad.


---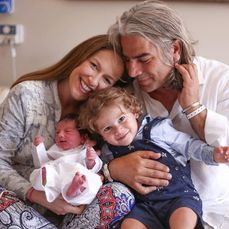 Beckham

Beckham Ford made his arrival at 4:14pm June 6, 2015, just twenty minutes after being wheeled through the ER doors! Perfect labor story and we are blessed beyond words!! Thank you God for giving us another Angel! The proud grandparents are George and Gloria Hanna.

---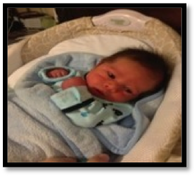 Michael

Michael Abraham Moujaes was born on January 17th, 2013. Weight: 6lbs 9oz. 20 inches. Parents: Fadi & Deborah Michael Moujaes: Giddo & Sitto are Georgiana and the late Philip Michael of Charleston, WV.


---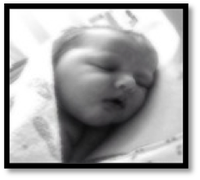 Kylie

Kylie Berlin Kawaja was born February 18, 2013! Proud parents are Wes and Lauren Kawaja. Niece of the late Mary Ann Kawaja Elrod.


---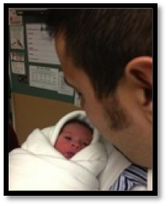 Gabrielle

Gabrielle Sarah McNeely daughter of Christina Saad McNeely and Scott McNeely.


---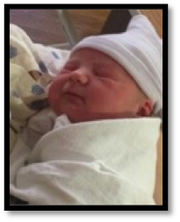 Caroline

Ray and Kristi Henson are the proud parents of Caroline Raye Henson, born Sunday morning, April 21, 2013. Kristi is the daughter of Bob and Linda Thomas and granddaughter of Ray Abraham.

Caroline was our youngest Kfeirian at the 81st Reunion in Myrtle Beach!


---
Evan

Parents Andrea Thabet Waldman and Alan Waldman, and big sister Audrey from Los Angeles welcomed a baby boy, Evan Edward, on May 22, 2013, 7 lbs 10 oz, 21 inches.


---
Milan

A sweet baby boy was born on October 17, 2013 to Bashir and Stephanie Adili in Charleston, SC. Milan Gabriel weighed 8lbs 10oz and measured 21.5" long. His proud grandparents, George and Gloria Hanna, got to spend two weeks in SC helping with all the chores!


---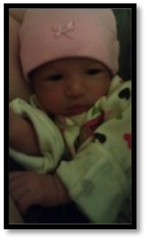 Brooklyn

Brooklyn Grace was born on September 27, 2012, weighed 6 lbs., 8 oz. born to parents Leslie Thabet and Mark Henry.


---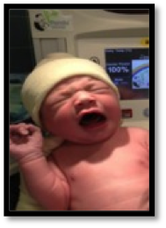 Emily

Emily Elizabeth Todora - daughter of Doug Todora and Rebecca Saad Todora, was born November 20, 2012 at 2:01 a.m.


---