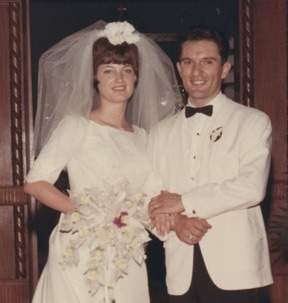 George and Gloria Hanna

George and Gloria Hanna of Huntington, WV are celebrating their 50th wedding anniversary. They were married on June 11, 1967, at St. George Greek Orthodox Church in Huntington, where they are members.
​
They are the parents of Bruce and Greg and Stephanie (Bashir) Adili and the grandparents to Quentin, Nathan, Reagan Hanna and Milan and Beckham Adili.

To celebrate their 50th wedding anniversary, they took a Caribbean cruise with their children and grandchildren along with their children's Godmother, Elaine Rahall, Evie Cassis and Louie Cassis.

​The cruise was topped off by the couple winning the on-board game, The Newlywed/Not-So-Newlywed Game.
---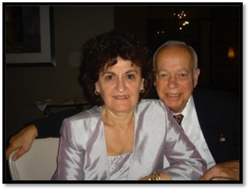 Charlie and Layla Thabet

Charlie and Layla Nassar Thabet of South Charleston, WV celebrated their 50th wedding anniversary on January 26, 2014. Their children are Mydina Thabet, Samira Thabet, and Phil and Jen Thabet. They have two grandchildren, Carter and Colton.


---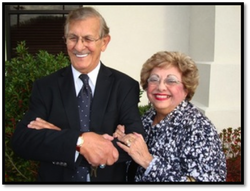 George and Evelyn Cassis

Congratulations to George and Evelyn Sahley Cassis! They celebrated their 50th wedding anniversary on November 25, 2012 by renewing their vows. Father Olof Scott at St. George Orthodox Cathedral performed the service.
---