Congratulations!!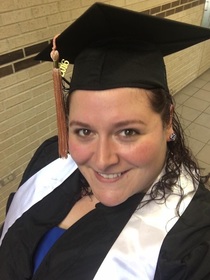 Nursing Degree Recipient

Congratulations to Martha Cook of Monee, IL for completing her Nursing degree! She also has a degree in the Art of Psychology. After working as a Medical Assistant, Advanced Bedside Care Provider, CNA, and Phlebotomist for the last 10 years, she finally reached her goal to become a Nurse!

Martha is the daughter of Gerry & Amy Cook (Haddad) and granddaughter of Emily (Abraham) Haddad & and the Late George Haddad.
---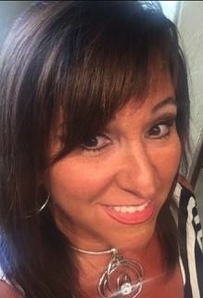 CEDAR Award Winner

In 2005, Christy McCoy received her National Board Teacher Certification in the area of Early and Middle Childhood Reading:Language Arts. In January 2016, she was granted the National Board Teacher Certification Renewal. Then in April 2016, she was awarded as the CEDAR - Coal Education Development And Resource Council's Teacher of the Year Award. Her winnings totaled $4,800 and included a week long trip to Myrtle Beach's Kingston Plantation Embassy Suites Hotel for the North Carolina Coal Institute's Summer Trade Seminar. Christy took her mother, Jeanette Cantees McCoy, her brother Rod McCoy and his son Paul Dustin along on the trip.

​ Congratulations Christy!
---
Celebrating a Grand Opening!

John and Deitra Hickey proudly opened their second Serenity Health & Wellness Center location in Perrysburg, Ohio after their third onsite expansion.

John and Deitra also launched their 501C3 charity, "Ruthie's Angels", named after her mother (Ruthie Jamra). The organization raises funds for holistic health treatments for individuals suffering with chronic pain or a diagnosis who have a financial challenge.
​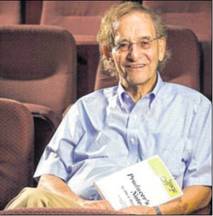 Theatre Hall of Fame taps Professor Abe Bassett
By Meredith Moss, Dayton Daily News Arts Reporter

Former Wright State University professor Abe Bassett was inducted into the Dayton Theatre Hall of Fame on Saturday evening, July 30. The special evening also incorporates the annual DayTony award presentations.

The Dayton Theatre Hall of Fame was created in 2001 to honor local theatre artists and patrons of the arts whose life-long participation, innovation and creativity have influenced the Dayton arts culture. The special honor recognizes individuals who have dedicated themselves to the cause of theatre arts in Dayton or have made a significant impact on Dayton's theatrical community. The 2016 inductees are Abe Bassett and Joe and Marilyn Mitchell.

When Bassett first came to Wright State in 1970 to build the school's theatre program, there were two faculty members, six theatre courses, and no dedicated facilities. Under his leadership, by 1980 the department led the state in number of majors and size of audience. The school won Program Excellence Awards fro the Ohio Board of Regents in 1984, 1986 and 1988, brining grants of more than $1.5 million.

In 1988, Bassett left Wright State to become the founding Dean of the College of Fine and Performing Arts at Indiana-Purdue University Fort Wayne. He retired in 1994, and is a past president of the Wright State University Retirees Association, and presently serves as Secretary and Webmaster.
---
Matthew Stagg, the grandson of Alan and Karyn Stagg of Cross Lanes, WV was selected as part of the Junior Olympics Rifle Team where he participated in Colorado Springs earlier this year. Matthew is pictured on the far right with his riffle. While this event was not part of the regular Olympics, it was an honor for the boys that were selected.

Congratulations Matthew!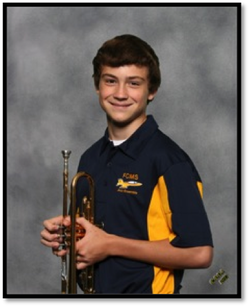 Michael Abraham of St. Johns, FL, son of Mike and Nora Abraham and grandson of Raymond Abraham (Huntington, WV) performed in the NYC 2014 Jazz Festival playing lead trumpet in the Fruit Cove Middle School Jazz Band. They were the only middle school band in the country invited to play at the event that was held in NYC's Lincoln Center. High School and University bands dominated this event. Michael was a two year member of this talented group of 28 young musicians.

While in New York, there were able to visit the many historical landmarks, World Trade Center Memorial and enjoy the hustle and bustle of the city.

Showing up unannounced to surprise and witness this once in a lifetime event was Michael's grandfather Raymond, his Aunt Linda Thomas and cousin Kimberly Thomas.


---
Diana Mederos, daughter of Sarah Bassett recently passed the United States Patent and Trademark Bar. Congratulations!

Mary Louise Tweel Haddad has written a book titled "Al – Kfeir in America". She was introduced and sponsored by Joseph B. Touma, MD and the book is being sold at Holy Spirit Orthodox Church, Huntington, WV as a fund raiser.

Edward Saad was inducted into the University of KY College of Engineering Hall of Distinction. Edward earned his PhD from UK in chemical engineering and was one of six inductees.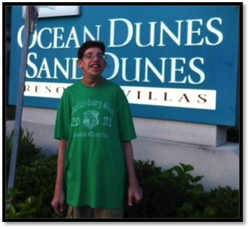 Nicholas Joseph, our Kfeirian Ambassador is standing in front of the Ocean Dunes / Sand Dunes Villas, Myrtle Beach, SC sign. Nicholas received recognition for his outstanding & dedicated Service as our Ambassador!

---
Nathan Fleshman

Congratulations to Nathan Fleshman who was honored at a Boy Scouts of America Eagle Court of Honor ceremony on November 17, 2013. A very high honor to be proud of! Nathan is the son of Debbie Fleshman from Las Vegas, NV.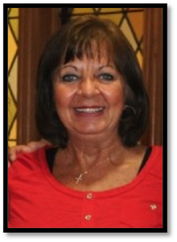 Sandy Mickel Ruder

On September 20, 2013, Sandy was inducted into the Hermitage High School Hall of Fame after 20 years of service.
---
Garrett Russell

On Sunday, April 14, 2013, Garrett Russell was honored at an Eagle Ceremony recognizing him for his outstanding accomplishments in scouting. Garrett designed, planned and provided leadership for a Children's playground at his church in Richmond, VA. Garrett graduated from Glen Allen High School in June 2013 and is attending J. Sargent Reynolds Community College. Garrett is the son of Ron and Denise Mickel Russell and grandson of the late Mitchell and Linda Thabet Mickel.

---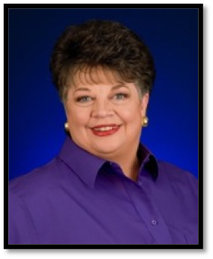 Sherry Mickel Parrish

The National Association of Social Workers (NASW) named Sherry Mickel Parrish as a Social Work Pioneer for 2012. The professional achievement honor was presented at the NASW Foundation awards luncheon in Washington, DC.


---