Congratulations Graduates!!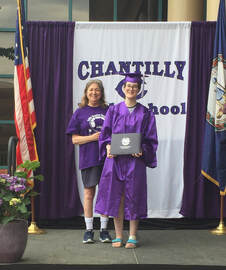 Caroline Victoria Swydan Erickson recently graduated from Chantilly High School in Fairfax, VA. She will be attending New York University in the fall majoring in Environmental Science. Pictured with her mother, Miriam Swydan Erickson (who attended the 1992 reunion). Caroline's grandmother, Gloria Thabit is Kfeirian. Caroline's Great Aunt Olga Thabit Thabet lived in Huntington, WV
---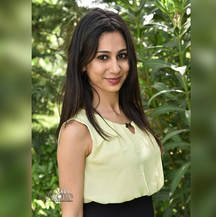 Stephanie Rahal, daughter of Ziad and Leila Rahall of Beruit, Lebanon graduated in July, 2017 from The Lebanese University with a bachelor's degree in Science of Chemistry. Stephanie plans to continue her education in a master degree program in Chemistry.

​Stephanie is the contributor of the video about Kfeir, Lebanon. You can view the video that she made which is located in the "Village of Kfeir" link on this web site.
---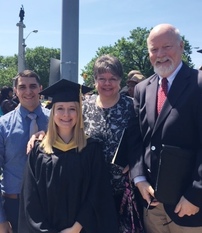 Shannon Michelle Parrish, 24, daughter of John and Sherry Mickel Parrish of Ellicott City, Maryland completed her graduate school education at the University of Maryland in May 2016 and been awarded a Master's Degree in Social Work (MSW). She took her Bachelor's Degree in Psychology from the University of Maryland in College Park, MD in May 2014. She is now employed by the Johns Hopkins Hospital in Baltimore, Maryland and serves in the Surgical Intensive Care Unit and Step Down Recovery Unit as their Primary Social Worker. Congratulations Shannon!! Pictured are Shannon, Sage Jackson, Sherry & John Parrish.
---
Jonathan Bolus, eldest son of John and Andrea Bolus of Reston, VA, successfully presented and defended his dissertation ("Design of Millimeter-size Wirelessly Powered Sensors") and was awarded his PhD from the University of Virginia in August 2014. He subsequently accepted a position as Senior Electrical Engineer with a young new company headquartered in Santa Monica, UBeam, whose aim is to power devices wirelessly. Wouldn't that be wonderful! We congratulate Jonathan and wish him every success in this new phase of his life.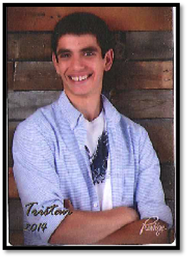 Tristan Samuel Anderson will be graduating from Sanderson High School in Raleigh NC on June 7, 2014. During his freshman year in high school, he was on the Cross Country team and received Academic All-Conference and the Most Dedicated Cross Country runner award. He participated in AFJROTC his freshman, sophomore and junior years and spent his junior and senior years working for Ace Hardware and O2 Fitness. Tristan has applied to Appalachian State University and is interested in forensic science. Tristan is the son of Becky and Troy Anderson; the grandson of Ayoub and the late Elaine Rahal; and the great grandson of Kallel and Emily Bassett.

We are so very proud of you Tristan for all of your hard work and accomplishments these last four years. Best wishes to you in the future!


---
Shannon M. Parrish, daughter of John and Sherry Mickel Parrish of Ellicott City, Maryland and Granddaughter of the late Alex and Nadine of Richmond, VA graduated from The University of Maryland, College Park in May 2014 with a degree in Psychology and certificate in CIVICUS, a living and learning community focused on civic engagement. She lived and studied in Copenhagen, Denmark in the spring semester of her Junior Year, immersed in the Danish culture and loving it! Shannon is now going to the University of Maryland for her Master's in Social Work to begin in September with an anticipated graduation date of May 2016. Shannon has been interested in helping people since her earliest days and looks forward to serving a nonprofit agency in the future. Go Shannon!!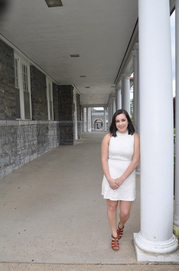 Melaina Nicole Russell graduated from James Madison University on May 10, 2014 with a Business Management degree and a minor in Human Science. Melaina was a Kfeirian Reunion Scholarship recipient and would like to thank the reunion for the support for the past 4 years. She is the daughter of Ron and Denise Mickel Russell and the granddaughter of the late Mitchell and Linda Thabet Mickel of So. Charleston, WV.


---