75th Kfeirian Reunion
Held in Huntington, WV
August 31 - September 3, 2007


If you attended this reunion and would like to have your photos included on this page, please submit your photos via email to reunion@kfeir.com.

President - Joseph M. Peck
Reunion Chairman - Joseph M. Peck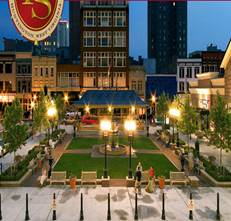 Even if you missed the 75th Annual Kfeirian Reunion this past fall, it is clear from the photos below how wonderful this milestone occasion turned out to be. People came from far and wide (even from Kfeir itself!) to honor our reunion founders and celebrate our rich heritage with friends and family. It was an occasion for us all to be proud and one that provided inspiration to keep the reunion going for generations to come.