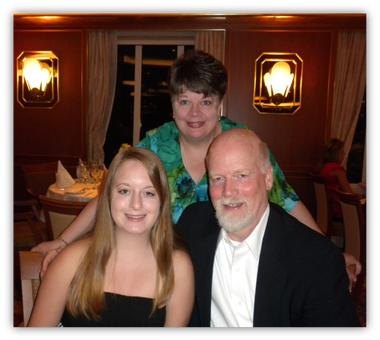 ​On behalf of the Board of Trustees, Welcome to the Kfeirian Reunion Foundation Website!
I hope you will take a little time to explore the website and discover a part of your heritage. There are photos of Reunions, family ancestral trees, past newsletters and more. You can link to the Kfeirian Reunion Facebook Page and the Kfeirian travel portal,
www.kfeirtravels.com
where you can make all your travel plans. Take your time and enjoy!
Our ancestors came from the small village of Kfeir, located along the slopes of the top of the Mount Hermon cluster of mountains, of what was then, Syria. This area became part of Lebanon when the country was formed in 1948.
The Kfeirian Reunion Foundation was officially founded in 1932 after many years of social gatherings by our forbearers to celebrate the new freedoms and opportunities this great nation had to offer. These immigrants were an integral part of the communities they settled in, promoting their love of family, culture and the desire to pass these beautiful gifts on to future generations.
Our organization has grown and flourished over the last 87 years. We have promoted scholarship opportunities for college bound Kfeirians, re-discovered and built on our cultural heritage, and sponsored charitable projects in the village of Kfeir, including funding for much needed electricity and water development and helping individual families who have suffered hardships.
The highlight of the year for the Kfeirian Reunion Foundation is the Annual Kfeirian Reunion held every Labor Day Weekend, to celebrate the shared heritage and culture that has been passed down to us by our ancestors. We honor them and their vision for our futures. Kfeirians from all over the world have attended this event and remain committed to keep their spirit and legacy alive.
In the words of our Past President, Michael Abraham, "Whether you are a Kfeirian by direct lineage of family, marriage or just want the opportunity to be part of this wonderful blessing, you are welcome to join us as we gather as one family, enjoying shared memories of past Reunions, creating new ones, Arabic food, with exotic cultural music and dancing. It's an experience like none other!"
It does not matter how long it has been or if you have never been to the Reunion. Come and join us, I promise you a wonderful time. What could be better than a weekend away, good food, family fellowship, dancing to an authentic Arabic Band and reconnecting with your heritage?
Sherry Mickel Parrish, President
Kfeirian Reunion Foundation
---








Village of Kfeir
Click here to read a history of Kfeir and view pictures of the village.





---









Family Reunions
The 88th Annual Kfeirian Reunion will be held in Huntington, WV from September 4-6, 2020 at the Double Tree by Hilton.

---









Family Tree
Click here for access to view the Kfeirian Family Tree and links to genealogy research tools.




---

Turn your vacations into donations. Click here to find out how.

---









Scholarships
The Foundation provides scholarships to students who demonstrate financial need, leadership and scholastic ability.




---

Family News
Check this section for the latest news on achievements, births, marriages and obituaries.





---